Film
Wednesday, July 11, 2012, 8 pm–10 pm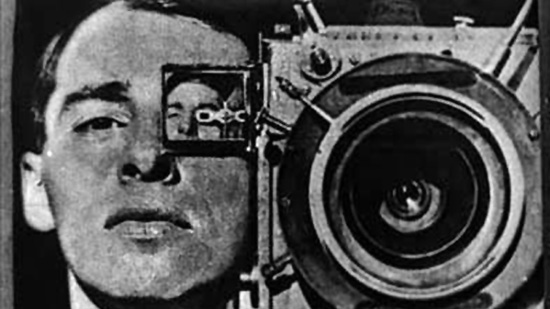 Man with a Movie Camera (Dziga Vertov, Soviet Union, 1929, 68 min.)
One of the great urban film classics, this silent, experimental documentary depicts a day in the life of various Soviet cities, exploring the modern urban world and the daily routines of its citizens. Man with a Movie Camera is a celebration of filmmaking in a self-reflexive style, showcasing innovative cinematic techniques.
This program is in English and German.
Image: courtesy Dziga Vertov
Man with a Movie Camera – Mann mit Filmkamera, ein stummer, experimenteller Dokumentarfilm, ist einer der großartigen Stadtfilm-Klassiker. Er schildert einen Tag in im Leben verschiedener sowjetischer Städte.
Die Veranstaltung findet in englischer und deutscher Sprache statt.
Image: courtesy Dziga Vertov
Related events
ähnliche Veranstaltungen