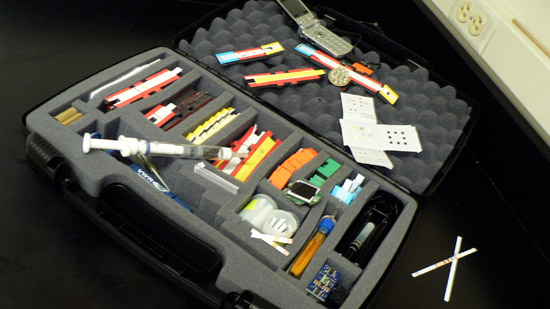 Have an idea for an invention? Turn it into a reality! Shape, mold, and build your own creations using our lending library of tools and devices and the help of our Engineering Genius Bar. We'll take making to the next level.
This program is in English with German translation.
Photo: courtesy Little Devices Group, 2011
Haben Sie eine Idee für eine Einladung? Verwirklichen Sie sie! Formen und gestalten Sie Ihre eigenen Kreationen unter Verwendung der Hilfsmittel in unserer Leihbibliothek und mit Hilfe unserer Engineering Genius Bar. Wir werden Herstellung auf höherem Niveau praktizieren.
Die Veranstaltung findet in englischer Sprache mit deutscher Übersetzung statt.
Foto: mit freundlicher Genehmigung von Little Devices Group, 2011
more dates
weitere tage
Related events
ähnliche Veranstaltungen