Workshop
Friday, June 22, 2012, 1 pm–2 pm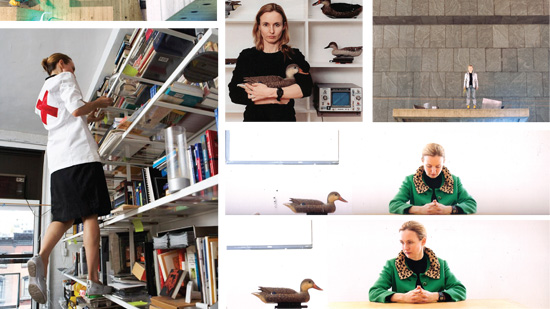 Named one of the most influential women in technology in 2011 and one of the inaugural top young innovators by MIT Technology Review, Natalie Jeremijenko directs the Environmental Health Clinic and is an associate professor of visual art at New York University with affiliated appointments in the Computer Science Department and Environmental Studies Program. Previously, she was a member of the visual arts faculty at the University of California San Diego and the engineering faculty at Yale University. Recently, Jeremijenko was a visiting professor at the Royal College of Art in London, and Distinguished Visiting Professor in the Public Understanding of Science at Michigan State University. Her degrees are in biochemistry, engineering, neuroscience, and history and philosophy of science.
This program is in English with German translation.
2011 wurde Natalie Jeremienko als eine der einflussreichsten Frauen im Bereich der Technologie und eine der besten Vorreiter junger Innovatoren durch die MIT Technology Review benannt. Natalie Jeremijenko leitet die Environmental Health Clinic und ist Dozentin der Bildenden Kunst an der New York University. Sie hält darüber hinaus Vorlesungen im Bereich der Computer Wissenschaften und im Gebiet der Umwelttechnik. Zuvor war sie ein Mitglied des Fachbereichs der Bildenden Kunst an der University of California San Diego und im Ingenieurfachbereich der Yale University. Bis vor kurzem war Jeremijenko eine Gastprofessorin am Royal College of Art in London und außerordentliche Gastprofessorin im Bereich Public Understanding of Science an der Michigan State University. Sie hat Diploma in Biochemie, Ingenieurwesen, Neurowissenschaften sowie in Wissenschaftsgeschichte und –Philosophie.
Die Veranstaltung findet in englischer Sprache mit deutscher Übersetzung statt.
Related events
ähnliche Veranstaltungen