Talk
Friday, July 6, 2012, 2 pm–2:30 pm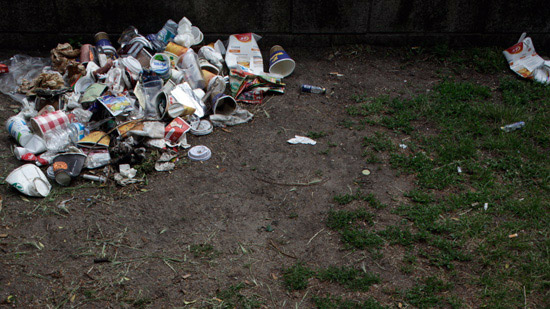 Lab Team member Rachel Smith introduces the topic of the day: Reverse Garbage Infrastructure. Facing the reality that waste never really "goes away," we will hear from people who have developed innovative ways to use the commodities that we typically dispose of.
This program is in English with German translation.
Photo: Lena Grass, 2012
Lab-Teammitglied Rachel Smith stellt das Thema des Tages vor: Abfallentsorgung unter umgekehrten Vorzeichen. Da Abfälle nie ganz verschwinden, kommen heute Menschen zu Wort, die innovative Ansätze entwickelt haben und Materialien nutzen, die normalerweise auf dem Müll landen.
Die Veranstaltung findet in englischer Sprache mit deutscher Übersetzung statt.
Foto: Lena Grass, 2012
Related events
ähnliche Veranstaltungen