Workshop
Thursday, July 12, 2012, 2:30 pm–5 pm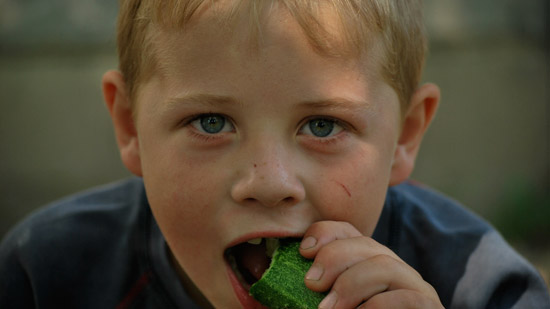 Demographic change is in full swing. We enjoy a longer lifetime, the birth rate is low, and the percentage of older people is rising. Yet, in many areas of Berlin, the aging society is hardly noticed. Young people from Germany, Europe, and the rest of the world are coming to the city and are co-designing it. So, as Berlin grows older, it is also becoming more heterogeneous.
Are there places in the city where old and young can meet? What are the challenges of intergenerational interaction?
Hear individuals in the field discuss the changing coexistence between old and young, learn how they express those changes in their thoughts and projects, and join us as we analyze possible approaches for future interaction.
The moderators of this event are Stefan Göllner and Malte Bergmann.
This program is in German.
Photo: by Bartholomew Natoniewski, 2009
Der demographische Wandel ist bereits in vollem Gange. Wir genießen eine immer längere Lebenszeit, die Geburtenraten sind niedrig, der Anteil älterer Menschen an der Bevölkerung wächst. In vielen Bereichen der Stadt ist von Überalterung allerdings noch wenig zu spüren. Junge Menschen, aus Deutschland, Europa und der Welt kommen nach Berlin und gestalten die Stadt mit. Berlin wird älter und gleichzeitig heterogener.

Wir fragen uns: Welche Orte der Begegnung zwischen den Generationen gibt es bereits in der Stadt, welche neuen Orte wären möglich und wünschenswert? Wo verlaufen die Konflikt-Zonen an denen unterschiedliche Bedürfnisse aufeinander treffen? Wie viel Begegnung ist überhaupt möglich und wann sind Abgrenzungen vielmehr gewollt und notwendig?

Eingeladen werden Praktiker und Vordenker, die mit ihren Gedanken und Projekten schon heute das Zusammenleben älterer und junger Menschen in der Stadt neu gestalten. Gemeinsam mit den Besuchern werden sie Ansätze zum zukünftigen Zusammenleben der Generation in der Stadt diskutieren und neue Ideen entwickeln. Zur Unterstützung laden wir geübte Zeichner ein, welche die Ideen unmittelbar in eine visuelle Form bringen und so den Austausch erleichtern.

Die Moderatoren der Veranstaltung sind Stefan Göllner und Malte Bergmann
Foto: von Bartholomew Natoniewski, 2009
Related events
ähnliche Veranstaltungen