Talk
Saturday, July 14, 2012, 2 pm–3:30 pm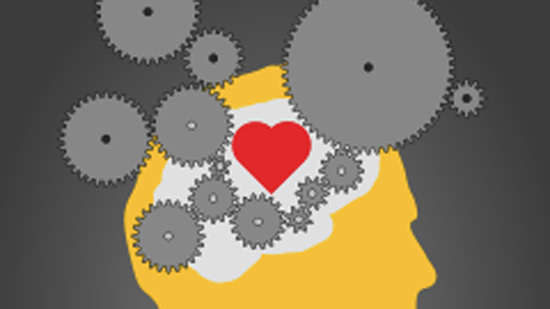 Do you ever feel alone in a city? New studies suggest that there are more and more singles in German cities. One can argue about the reasons, but we are interested in something else: how can we escape that single existence?
Learn how to meet singles and flirt in this workshop that's rooted in complex urban communication systems and the scientific basics and fundamentals of successful flirting. First, we will define what flirting really is. We seem to know when we are flirting, but the ambiguity makes it difficult to determine what flirting is or when it is really happening.
After learning about the fundamentals of successful flirting, we will practice our skills, step by step, at the Lab. Anybody can join. We will start by solving easy tasks, then take on more difficult assignments, and eventually we'll be prepared for other surprising challenges.
Andreas Baranowski is a Ph.D. candidate in psychology at the University of Mainz. In his research, he has investigated the efficiency of flirting theories within the pick-up scene.
This program is in German with English translation.
Image: by Nevit Dilmen, used by permission under the Creative Commons Attribute-Share Alike 3.0 Unported License
Fühlen Sie sich alleine in der Großstadt? Neue Studien haben herausgefunden, dass es in deutschen Städten immer mehr Singles gibt. Über die Gründe lässt sich streiten, aber uns interessiert etwas ganz anderes: Was können wir von den wissenschaftlichen Grundlagen des erfolgreichen Flirtens lernen?

Nehmen Sie an diesem Workshop teil, dessen Grundlage das Interesse an komplexen städtischen Kommunikationssystemen ist. Erfahren Sie mehr über die wissenschaftlichen Grundlagen des erfolgreichen Flirtens. Anfangs definieren wir, was Flirten eigentlich ist, um uns danach den verschiedenen Phasen des Prozesses zu widmen. Wir scheinen zu wissen, wenn wir flirten, aber die Vieldeutigkeit und Unsicherheit machen es schwierig zu bestimmen, wann das Flirten wirklich passiert.

Nach der Einführung in die Grundlagen des erfolgreichen Flirtens, werden wir unsere Fähigkeiten Schritt für Schritt testen. Jeder kann mitmachen und wir beginnen mit einfachen Übungen, bevor wir uns schwierige Aufgaben wagen, die uns auf überraschende Herausforderungen vorbereiten.

Bild: von Nevit Dilmen, benutzt mit Erlaubnis durch Creative Commons Attribute-Share Alike 3.0 Unported License

Related events
ähnliche Veranstaltungen