Workshop
Friday, July 13, 2012, 6:45 pm–7:45 pm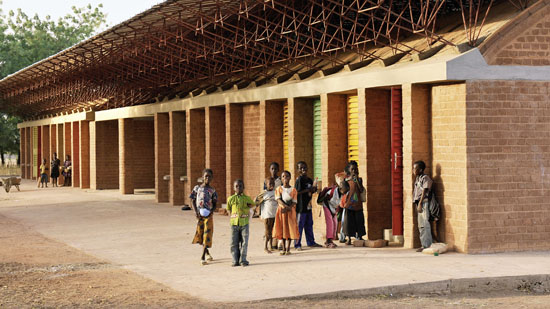 Join Andres Lepik as he focuses on the socially responsible role of architecture, art, and design.
Beyond its function, architecture has a strong influence on society: forms, materials, proportions, and the design of buildings as a whole permanently shape the everyday life of individuals. Today, when a third of the world population lives in informal settlements such as slums and favelas, architects are increasingly feeling an ethical obligation to proactively change these living environments.
Andres Lepik is professor of history of architecture and curatorial practice at the Technische Universität München (TUM) and was appointed as director of the Architekturmuseum of TUM. He has worked as curator for architecture at the Neue Nationalgalerie Berlin and at the Museum of Modern Art in New York. Most recently, he was a Loeb Fellow at the Graduate School of Design, Harvard University.
This program is in German with English translation.
Photo: courtesy Andres Lepik
Architektur hat über die jeweilige Funktion hinaus, für die sie beauftragt wird, einen starken Einfluss auf die Gesellschaft: Formen, Materialien, Proportionen und die Gestaltung von Gebäuden als Ganzes prägen Menschen dauerhaft in ihrem Alltag. Aus der Erkenntnis, dass über ein Drittel der Weltbevölkerung heute in informellen Siedlungen wie Slums und Favelas lebt, sehen immer mehr Architekten gegenwärtig ihre Rolle auch als ethische Verpflichtung, um sich proaktiv mit ihrem Wissen und ihrer Erfahrung der Veränderung dieser Lebenswelten zu widmen. Dabei wenden sich ihre Projekte aber auch den wachsenden sozialen Problemen in den Industrieländern zu.
Andres Lepik ist Professor für Architekturgeschichte und kuratorische Praxis an der Technischen Universität München (TUM) und wurde zum Direktor des Architekturmuseum der TUM berufen. Zuvor hat er über viele Jahre als Kurator für Architektur an der Neuen Nationalgalerie Berlin und am Museum of Modern Art in New York gearbeitet. Zuletzt war er Loeb-Fellow an der Graduate School of Design, Harvard University.
Photo: courtesy Andres Lepik
Related events
ähnliche Veranstaltungen