Tour
Friday, July 13, 2012, 11 am–8 pm
Off-site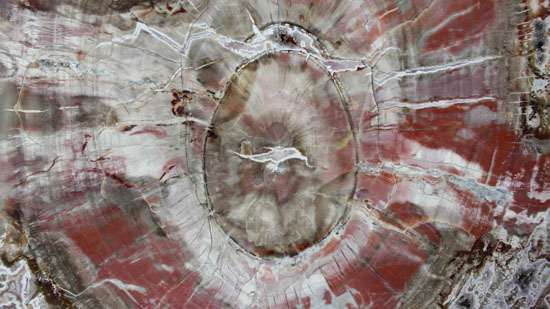 Berlin's urban center is widely known for its attractions. But who really knows what's happening beyond the margins of the so-called "A-Zone," defined by the inner circle of the "S-Ringbahn"? By means of a bus-excursion into the grey-zone, a group of A-inhabitants and—of course—other interested contemporaries are invited to explore the phenomenon of "urban sprawl," Lebensräume, Arbeitsräume & Kulturräume of Berlin's East Side on site.
As the explorers' personal tour guide—the designated "Fringe Zone Researcher"—Maurice de Martin presents, in dialogue with local experts, some of the most fascinating places beyond the well-known sights of central Berlin, including the three big East-"Kieze" or neighborhoods: Lichtenberg, Treptow-Köpenick and Marzahn.
This tour is limited to twenty participants per excursion. Reservation is mandatory. To RSVP, email: contact@mauricedemartin.de.
Maurice de Martin is a trans-disciplinary artist, experimental musician, and artistic researcher. He received his master's degree in contemporary arts practice at the Hochschule der Künste, Bern, Switzerland. As a DAAD fellow, he studied Eastern European folklore in Romania and Bulgaria. He is a contributing member of the internationally renowned experimental music ensemble Zeitkratzer and former musical director at the Schaubühne am Lehniner Platz, Berlin. De Martin has participated in more than fifty international publications and various exhibitions at Temporäre Kunsthalle Berlin and the Serpentine Gallery, London, among others. Since 2009, de Martin has taught the "Y-Institute for Transdisziplinarity" at the Academy of the Arts, Bern.
This program is in English with German translation.
Photo: courtesy Maurice de Martin
Eine Bus-Exkursion in die reale und gefühlte Peripherie des Berliner Ostens.
Zentral-Berlin ist für seine Attraktionen weltbekannt. Aber gerade da, wo ein kulturelles Event das Nächste jagt und Touristen massenweise durch die Zentral-Tempel der Hochkultur geschleust werden, dort verschwindet die urbane Peripherie oft vom "Wahrnehmungs-Radar". Wer von den Zentrumsbewohnern weiß wirklich, wie das Leben in der Sphäre jenseits des Kreises der S-Ringbahn aussieht?
In zwei ganztägigen Bus-Expeditionen in die "Grauzone" jenseits der S-Ringbahn sind eine Gruppe von Berlin A-Anwohner und natürlich auch andere Interessierte eingeladen, das Phänomen "Urban Sprawl" an der Berliner "Eastside" eingehend zu untersuchen.
Der ausgewiesene Randzonen-Forscher und transdisziplinäre Künstler Maurice de Martin wird als persönlicher Guide auf dieser Reise exemplarisch einige faszinierende Orte (und ihre Menschen) fernab hochglanz-restaurierter Sehenswürdigkeiten und Multi-Museen-Komplexe vorstellen.
Im Dialog mit "lokalen Experten" versucht sich diese Tour der Vielschichtigkeit des physischen wie auch virtuellen Raumes der drei großen Ost-Kieze (Lichtenberg/Marzahn-Hellersdorf/Treptow-Köpenick) auf engagiert-reflektierte Art und Weise anzunähern.
Die zwei C-Zone-Touren sind begrenzt auf 20 Teilnehmer pro Exkursion. Bitte die Teilnahme direkt bei Maurice de Martin reservieren: contact@mauricedemartin.de.
Maurice de Martin ist ein experimenteller Musiker und transdisziplinärer Künstler. Er studierte Musikpädagogik, war musikalischer Direktor der Schaubühne am Lehniner Platz, Berlin, hat weltweite Konzert- und Gastspielaktivitäten sowie Ausstellungsbeteiligungen. Seit 2009 ist er Dozent am "Y- Institut für Transdisziplinarität" der Hochschule der Künste, Bern.
Photo: courtesy Maurice de Martin
Related events
ähnliche Veranstaltungen