Talk
Wednesday, July 4, 2012, 2 pm–2:15 pm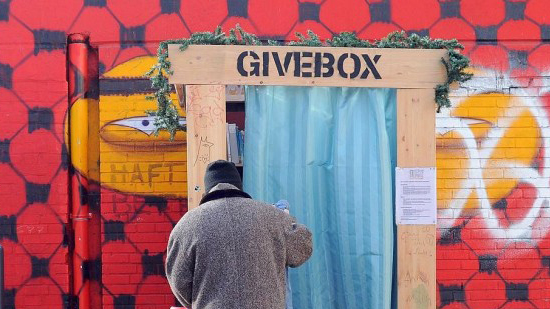 Lab Team member Rachel Smith introduces the topic of the day: Dare to Share. "Collaborative consumption" describes the reinvention of swapping, sharing, bartering, trading, and renting. Now facilitated by the latest technologies and peer-to-peer marketplaces, collaborative consumption is exploding in ways and on a scale never before possible. While showcasing the best of these courageous acts of collaboration, we will look at pioneers in this trend and its larger economic implications.
This program is in English with German translation.
Photo: by WNM, 2012
Lab-Teammitglied Rachel Smith stellt das Thema des Tages vor: Dare to Share. "Kollaborativer Konsum" bezeichnet die Wiederbelebung ursprünglicher Geschäftsformen wie Tauschen, Teilen, Tauschhandel, Handel und Verleih. Dank neuester Technologien und Tauschbörsen gewinnt kollaborativer Konsum immer mehr an Bedeutung und erreicht ein noch die dagewesenes Volumen. Wir stellen die besten kollaborativen Projekte vor und beschäftigen uns mit Pionieren dieser Bewegung und den gesamtwirtschaftlichen Auswirkungen.
Die Veranstaltung findet in englischer Sprache mit deutscher Übersetzung statt.
Foto: von WNM, 2012
Related events
ähnliche Veranstaltungen