Talk
Friday, July 20, 2012, 8 pm–10 pm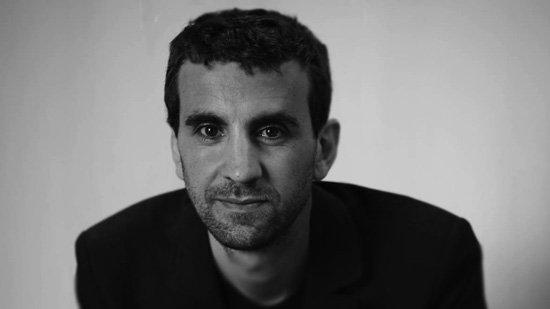 The present era has been defined as the age of networks. Webs of communication, participatory practices, social networks, and collective actions are part of our daily lives. A new ethos of collaborative practice has already reshaped media and software, and now it has the potential to reshape industrial production.
What if the principles of open-source design were applied to architecture and urbanism? If everyone could be a designer, how would design adapt? What would happen if complex networks were equipped to self-organize on an urban scale? What would be the implications for public space? How will the city be reshaped in the age of network culture? Join Joseph Grima, editor-in-chief of Domus, and Lab Team member Carlo Ratti for a conversation about the future of open-source architecture.
This program is in English with German translation.
Photo: by Gaia Cambiaggi, 2011
Die momentane Ära wurde als das Zeitalter der Netzwerke definiert. Kommunikationsnetze, Mitbestimmungspraktiken, soziale Netzwerke und kollektive Aktionen sind Teil unseres täglichen Lebens. Ein neues Ethos gemeinschaftlicher Praktiken führte bereits zur Neuformung von Medien und Software und hat jetzt das Potenzial, industrielle Produktion umzugestalten.
Was würde geschehen, wenn die Prinzipien des Open-Source-Designs auf Architektur und Stadtplanung angewendet würden? Wie würde sich Design entwickeln, wenn jedermann ein Designer sein könnte? Was würde geschehen, wenn komplexe Netzwerke für die Selbstorganisation im urbanen Maßstab ausgerüstet wären? Wie würde sich dies auf die öffentlichen Bereiche auswirken? Wie werden Städte im Zeitalter der Netzwerk-Kultur neu gestaltet? Erleben Sie eine Diskussion über die Zukunft der Open-Source-Architektur mit Joseph Grima, Chefredakteur von Domus und Lab-Team-Mitglied Carlo Ratti.
Die Veranstaltung findet in englischer Sprache mit deutscher Übersetzung statt.
Related events
ähnliche Veranstaltungen