Back to calendar
Live Feeds FeedForward Fieldwork 5: Rivers of S**t, Rivers of Comfort by spurse
Friday, September 2, 2011, 2–5 pm
Fieldwork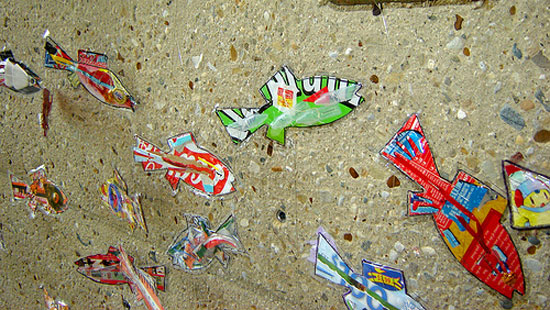 New York's waterways are an integral part of the city's shape and character, but in what ways? In heavy rains, our rivers and bays turn into sewage outlets as human waste is dispensed through a hidden network of combined sewer outflows (CSOs). Is this merely a poorly designed holdover from another era, or a strange reality of water flows meeting human flows? Join creative consulting and design collaborative spurse on a journey by water to confront how our personal comfort produces systemic (dis)comforts, as we encounter critters, squatters, and others in a "pirate" cove at the edge of our redeveloping city.
Photo: used by permission under
Creative Commons Attribution-Share Alike 2.0 License
from
epSos.de
.
Related Events