Talk
Friday, June 29, 2012, 2 pm–2:15 pm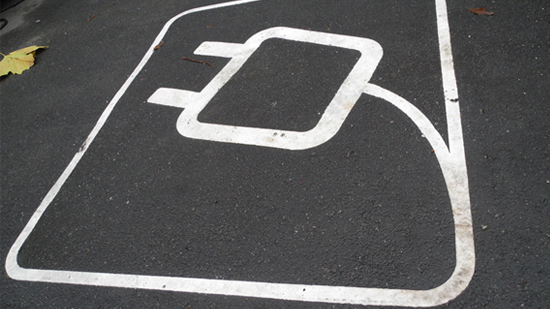 Lab Team member Rachel Smith introduces the topic of the day: Plug In Park Up. Space for car parking is a limited resource in the city, and there is an urgent need for new solutions. What is the future of parking with the imminent rise of electric cars? What new problems do electric cars add to the parking dilemma? This day will be devoted to analyzing how we can be part of the solution.
This program is in English with German translation.
Photo: by Michael Edson, 2011
Lab-Teammitglied Rachel Smith stellt das Thema des Tages vor: Parken mit Elektroautos: Parkplätze sind Mangelware in der Stadt und neue Lösungen müssen schnell gefunden werden. Wie funktioniert das Parken in Zukunft, wenn immer mehr Elektroautos auf den Straßen unterwegs sind? Welche neuen Probleme entstehen mit Elektroautos im Hinblick auf die angespannte Parksituation? An diesem Tag möchten wir darüber nachdenken, wie wir zu einer Lösung beitragen können.
Die Veranstaltung findet in englischer Sprache mit deutscher Übersetzung statt.
Foto: von Michael Edson, 2011
Related events
ähnliche Veranstaltungen