Event
Friday, July 13, 2012, 9:30 pm–10 pm
Off-site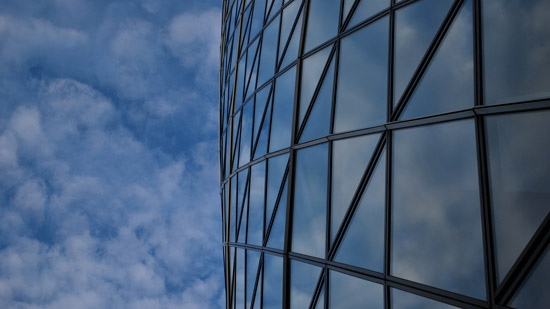 "The metropolis is for one thing the place of exploitation, for another thing the place of controversy and encounter—exactly as the factory in its day." —Antonio Negri
In this vibraphone lecture/performance marathon in public space, Christopher Dell will performatively criticize the urban discourse. Dell creates a critique that, rather than being factually based, asks, "What is the city? What makes a city? And why do we act in a specific way as producers of the city?" In his performance, Dell picks up on different strands of the current city discourse. He addresses impossibilities of planning as well as questions about how we could enjoy the differences and heterogeneity of our cities. Dell will use different theoretical text passages for his performance, such as Henri Lefèbvre's 1967 Le droit à la ville, as well as newspaper quotes from the public debate about the BMW Guggenheim Lab's presence in Berlin.
Meet at the entrance of the Senefelderplatz U-Bahn Station, Schönhauser Allee
This program is in German.
Photo: by Bartholomew Natoniewski, 2011
"Die Metropole ist zum einen der Ort der Ausbeutung, zum anderen der Ort der Auseinandersetzung und der Begegnung – genau wie es die Fabrik zu ihrer Zeit war." Antonio Negri.
In einem mehrstündigen Lecture-Performance Marathon möchte Christopher Dell performativ Kritik am Stadtdiskurs üben. D.h. eine Kritik zu erstellen, die nicht von festen Tatsachen ausgeht sondern fragt: Was ist Stadt? Was macht Stadt? Und warum machen wir überhaupt dieses oder jenes als Sadtproduzenten? In seiner Performance will Dell unterschiedliche Ebenen des aktuellen Stadtdiskurses aufgreifen, Unmöglichkeiten der Planung ebenso thematisieren wie die Frage, ob man zu einem Genießen von Differenz und Heterogenität des Urbanen kommen kann. Als Textmaterial setzt er, eben unterschiedliche Theoriebausteinen auch Zeitungs-Zitate aus der öffentlichen Debatte um die Verortung der Guggenheim Lab in Berlin ein. Das Genießen dessen wird durch das Vibraphonspiel eingefordert, mit dem sich Dell immer wieder selbst unterbricht und in Rage spielt. Irgendwann wird auch noch der Schlagzeuger Maurice de Martin einsteigen und die Übersteuerung erhöhen.
Das Schlagwort Recht auf Stadt ist in aller Munde. Unter dem Slogan formieren sich seit einigen Jahren in verschiedenen Ländern soziale Bewegungen. Die Form aber, wie ein Recht auf Stadt und die damit einhergehende Krise der Repräsentation artikuliert werden könnte, befindet sich noch in ihren Anfängen. Gelegenheit genug, den Original-Text, auf den sich die Bewegung bezieht zu lesen: Henri Lefèbvres "Right to the City", ("Le droit à la ville") von 1967, und diesen mit anderen Themenblöcken zu verschalten.
Treffpunkt ist am Eingang U-Bahnstation Senefelderplatz, Schönhauser Allee
Foto: von Bartholomew Natoniewski, 2011
Related events
ähnliche Veranstaltungen