Talk
Sunday, July 22, 2012, 12 pm–12:15 pm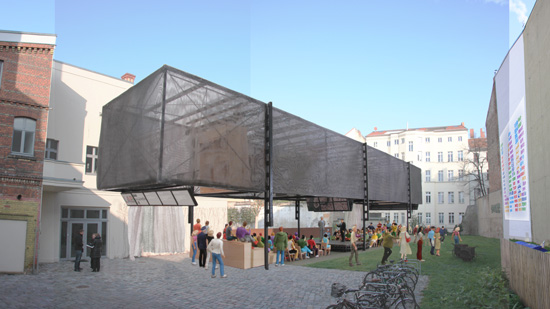 Lab Team Member Carlo Ratti introduces the topic of the day, Scripted Spaces. This term, originally coined by Norman Klein, refers to the narratives that take place in the urban environment. Today we look at the question of who creates these narratives and the process through which they emerge.
This program is in English with German translation.
Lab Teammitglied Carlo Ratti stellt das Thema des Tages vor: Scripted Spaces. Dieser Begriff wurde ursprünglich von Norman Klein geprägt und verweist auf Narrationen, die sich in urbanem Umfeld entfalten. An diesem Tag betrachten wir die Frage, wer gestaltet diese Narrationen und den Prozess, durch den sie entstehen.
Related events
ähnliche Veranstaltungen