Back to calendar
Hester Street and the Center for Urban Pedagogy present "Design + Social Change: How does that actually work?"
Thursday, September 1, 2011, 7–8:30 pm
Special Event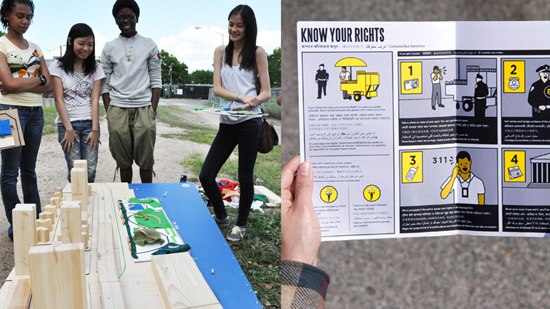 Join Hester Street Collaborative and the Center for Urban Pedagogy for a panel discussion about design and social change. Speakers will present models for collaboration between designers and community-based partners that help to engage local residents around planning issues, demystify complex public policy, and empower people to make real-world change in their communities.
Image: courtesy Hester Street Collaborative
Related Events