Talk
Saturday, July 14, 2012, 4 pm–4:30 pm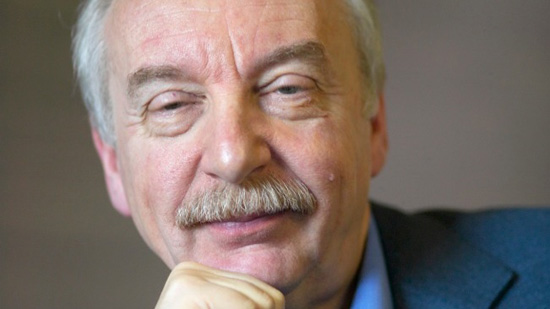 What if our daily interactions are based on unconscious processes not connected to logic? What specific logic does our unconscious intelligence follow? Is it smarter to have less knowledge? These are some of the questions Gerd Gigerenzer will explore in this talk. Supported by his many experiments, he will argue that good decisions leading to better outcomes can be made under rushed circumstances, as opposed to decisions made after long processes of balancing and weighing arguments. Gigerenzer will explore how the spontaneous contributions of non-experts could be more valuable than the researched work of city planners, architects, and politicians.
Gerd Gigerenzer is Director at the Max Planck Institute for Human Development and Director of the Harding Center for Risk Literacy in Berlin. He is former Professor of Psychology at the University of Chicago and John M. Olin Distinguished Visiting Professor, School of Law at the University of Virginia. His award-winning popular books Calculated Risks: How To Know When Numbers Deceive You, and Gut Feelings: The Intelligence of the Unconscious have been translated into eighteen languages. His academic books include Rationality for Mortals, Simple Heuristics That Make Us Smart and Bounded Rationality: The Adaptive Toolbox (with Reinhard Selten, a Nobel Laureate in economics). In Better Doctors, Better Doctors, Better Decisions (with Sir Muir Gray), he shows how better-informed doctors and patients can improve healthcare while reducing the costs. Gigerenzer has trained US federal judges, German physicians, and top managers in decision-making and understanding risks and uncertainties.
This program is in German.
Photo: by Dietmar Gust
Wie bitte, unsere täglichen Interaktionen basieren auf unbewussten Prozessen, die nicht mit Logik in Verbindung stehen? Welcher genauen Logik folgt unsere unbewusste Intelligenz? Ist es schlauer weniger Wissen zu haben? Dies sind einige der Fragen denen Gerd Gigerenzer in seinem Vortrag, Die Macht der Intuition, nachgehen wird. Durch seine vielen Experimente veranschaulicht er, dass mitunter Entscheidungen unter drängenden Umständen zu besseren Ergebnissen führen, als Entscheidungen, die nach langen Prozessen von Abgleichen und Abwiegen von Argumenten gefällt wurden. Im Bezug auf die Intelligenz der Intuition erkundet Gigerenzer, wie spontane Beiträge von Laien wertvoller sein könnten als die recherchierte Arbeit von Experten – was würde dies bedeuten für die Arbeit von Stadtplanern, Architekten und Politikern.
Gerd Gigerenzer ist Direktor am Max-Planck-Institut für Bildungsforschung in Berlin sowie Direktor des Harding Zentrums für Risikokompetenz in Berlin. Er war vorher u.a. Professor an der University of Chicago und John M. Olin Distinguished Visiting Professor an der School of Law der Universität von Virginia. Darüber hinaus ist er Batten Fellow der Darden Business School der Universität von Virginia sowie Mitglied der Berlin-Brandenburgischen Akademie der Wissenschaften und der Deutschen Akademie der Wissenschaften. Er hat zahlreiche Preise erhalten, darunter den Preis der American Association for the Advancement of Science (AAAS) für den besten Zeitschriftenaufsatz in den Verhaltenswissenschaften und den Preis der Association of American Publishers für das beste Buch in den Sozialwissenschaften. Seine mehrfach ausgezeichneten Sachbücher Das Einmaleins der Skepsis und Bauchentscheidungen: Die Intelligenz des Unbewussten wurden in 18 Sprachen übersetzt. Zu seinen Fachbüchern gehören Rationality for Mortals, Simple Heuristics that Make Us Smart und Bounded Rationality: The Adaptive Toolbox, (mit R. Selten, Nobelpreisträger der Ökonomie). In seinem jüngsten Buch Better Doctors, Better Patients, Better Decisions (mit Sir Muir Gray) zeigt er, wie mit besserer Risikokompetenz von Ärzten und Patienten eine bessere Gesundheitsversorgung für weniger Kosten erreicht werden kann. Manager, amerikanische Bundesrichter und deutsche Ärzte haben an seinen Weiterbildungen in der Kunst des Entscheidens und im Umgang mit Risiken und Unsicherheiten teilgenommen.
Foto: von Dietmar Gust
Related events
ähnliche Veranstaltungen