Talk
Wednesday, July 25, 2012, 2:30 pm–4:30 pm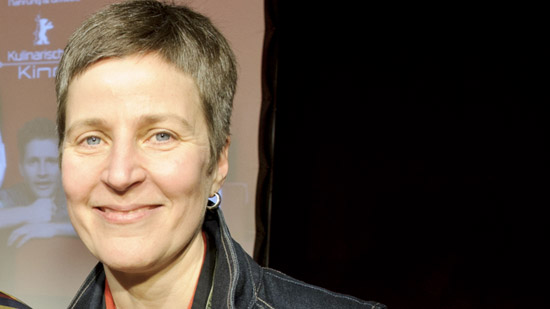 In this talk, independent scholar and food historian Ursula Heinzelmann will use bread as a lens through which to explore the historical context and more recent past of Berlin. The focus will be on the connection between modern technological, social, political and economic factors and the advent of green/organic/biodynamic ideas. Discussing the present situation, three Berlin bakers will serve as a contemporary illustration, linking the discussion to the city's everyday reality.
A tasting of different breads from all three bakeries—Balzer, in Mitte, Soluna, in Kreuzberg, and Weichardt, in Wilmersdorf—will help shed light on the development of bread through industrialization and modern multicultural globalism. The event will finish with an open discussion about how local or regional bread should or could be in a city like Berlin.
Ursula Heinzelmann is an independent scholar and food historian, twice awarded the prestigious Sophie Coe Prize. A trained chef, sommelier, and ex-restaurateur, she now works as a freelance wine and food writer and journalist based in Berlin. She writes and publishes in both German and English. A Trustee of the Oxford Symposium on Food and Cookery, she is currently busy finalizing a history of food in Germany, to be published in 2013 in the UK by Reaktion Books. Heinzelmann's other books include Erlebnis Essen (Scherz, 2006) and Food Culture in Germany (Greenwood, 2008).
This program is in German with English translation.
Photo: by Piero Chiussi
In dieser Gesprächsrunde wird die unabhängige Wissenschaftlerin und Ernährungshistorikerin Ursula Heinzelmann Brot als Objektiv einsetzen, um den historischen Kontext und die jüngste Vergangenheit Berlins zu beleuchten. Sie wird sich dabei auf die Beziehungen zwischen aktuellen technischen, sozialen, politischen und ökonomischen Faktoren und dem Beginn von grünen/biologischen/biodynamischen Ideen konzentrieren. Drei Berliner Bäcker werden mit ihrer Diskussion über die gegenwärtige Situation eine zeitgemäße Abbildung darstellen und die Debatte mit der alltäglichen Realität in der Stadt verknüpfen.
Eine Verkostung der unterschiedlichen Brote aller drei Bäckereien – Balzer aus Mitte, Soluna aus Kreuzberg und Weichardt aus Wilmersdorf – wird helfen Licht auf die Entwicklung des Brotes von der Industrialisierung bis hin zur heutigen multikulturellen Globalität zu werfen. Die Veranstaltung wird in einer offenen Diskussion darüber enden, wie lokales oder regionales Brot in einer Stadt wie Berlin sein sollte oder sein könnte.
Ursula Heinzelmann ist eine unabhängige Wissenschaftlerin und Ernährungshistorikerin, die zweifach mit dem renommierten Sophie Coe Preis ausgezeichnet wurde. Als ausgebildete Köchin, Sommelier und ehemalige Gastronomin arbeitet sie derzeit als freischaffende Wein- und Ernährungs-Autorin und Schriftstellerin mit Sitz in Berlin. Sie schreibt und veröffentlicht in deutscher und englischer Sprache. Als Mitorganisatorin des Oxford Symposium on Food and Cookery ist sie derzeit damit beschäftigt, eine Schrift über die Geschichte der Ernährung in Deutschland fertig zu stellen, welche 2013 in Groß Britannien vom Redaktion Books Verlag veröffentlicht wird. Heinzelmanns andere Bücher beinhalten Erlebnis Essen (Scherz, 2006) und Food Culture in Germany (Greenwood, 2008).
Diese Veranstaltung findet in deutscher Sprache mit englischer Übersetzung statt.
Foto: von Piero Chiussi
Related events
ähnliche Veranstaltungen