Workshop
Wednesday, July 4, 2012, 2:30 pm–5 pm
Off-site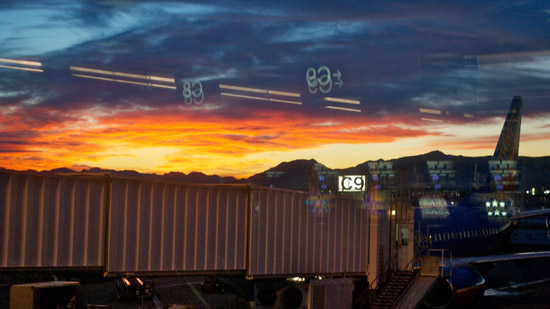 Lab Team member Rachel Smith and Jonathan James of AECOM lead this workshop on the future of the shopping street. Join us as we walk around Prenzlauer Berg to understand how the Internet and eBay culture are affecting our local street interactions, encouraging anonymous transactions, and possibly altering the architecture around us as spending, sharing, and shipping practices change.
This walking workshop will begin at the Lab.
Jonathan James is a director at AECOM, responsible for the Sustainable Transport Group. He directs freight-related project work, with twenty-four years of experience in both freight and logistics operations and freight transport planning policy. He has led AECOM's freight expert project team, now the number-one public sector freight consultancy team in the UK, since its inception. He has been the project director for the award-winning Freight Best Practice program, the UK's behavioral-change program for the freight industry, and the SETPOS project.
This program is in English with German translation.
Photo: by Bartholomew Natoniewski, 2009
Lab-Teammitglied Rachel Smith und Jonathan James von AECOM leiten diesen Workshop zur Zukunft der Einkaufsstraße. Begleiten Sie uns auf einer Tour durch den Ortsteil Prenzlauer Berg, um zu verstehen, wie Internet und eBay-Kultur sich auf die Interaktionen vor Ort auswirken, anonyme Transaktionen begünstigen und das Stadtbild verändern können, da sie unser Konsum- und Nutzungsverhalten beeinflussen.
Dieser Workshop mit Rundgang beginnt am Lab.
Jonathan James ist beim Unternehmen AECOM für nachhaltige Transporte (Sustainable Transport Group) zuständig. Er leitet güterbezogene Projekte und weist vierundzwanzig Jahre Berufserfahrung in Fracht- und Logistikoperationen sowie Frachttransport-Planungsmethoden vor. Zudem leitete er das AECOM Fracht Experten Projektteam, welches seit der Unternehmensgründung der Spitzenreiter im öffentlichen Transportberatungssektor in Großbritannien ist. Er ist Leiter des preisgekrönten Freight Best Practice-Programms (britisches Programm für Veränderungen im Frachtgeschäft) und des SETPOS-Projekts.
Die Veranstaltung findet in englischer Sprache mit deutscher Übersetzung statt.
Foto: by Bartholomew Natoniewski, 2009
Related events
ähnliche Veranstaltungen