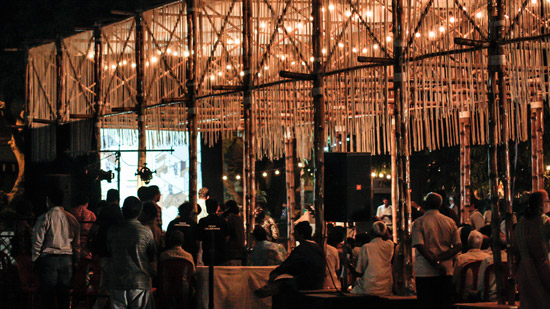 What happens when we build a bridge between the construction sector and the fields of architecture and design? This event brings together Navji, a slum contractor, and students from the Rachna Sansad architecture program to exchange opinions, knowledge, and skills regarding the challenges of creating low-cost housing in Mumbai. Watch as both teams build a model of a shanty house within a small area, housing a family and fulfilling a set of functional requirements, within a limited amount of time. The showdown will be followed by consultation and critique as the participants review one another's models and discuss what worked and what could be improved.
Participants: Jairaj Mashru; Navji; students from Rachna Sansad.
This event will be conducted in English, Hindi, and Marathi.
Photo: UnCommonSense
Related events