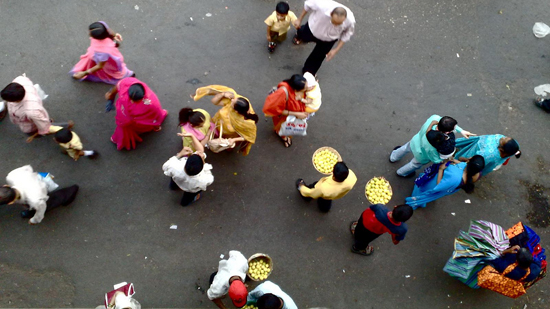 In this follow-up session to Sensing Mumbai, Part I—a blindfolded tour of the city—analyze and explore how we sense, interact with, and react to our cities differently when we lose our ability to see them. Discuss how vision relates to our notions of comfort and security and how its absence affects our interaction with urban textures, smells, rhythms, sounds, and emotions. This event begins with a 20-minute on-site visual experience that refers back to Sensing Mumbai, Part I.
This is a limited-capacity event. To reserve your place, please email bglmumbai@guggenheim.org. Reservations will be taken on a first-come, first-served basis.
Participants: Reality Tours
Photo: courtesy of Unlisted Sightings, used by permission under Creative Commons Attribution 2.0 Generic License.
Related events