Friday, September 2, 2011, 7–9 pm
Screening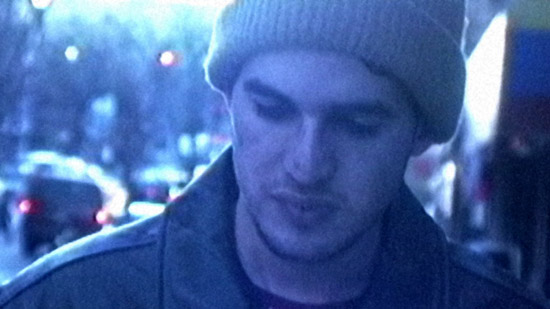 Red Bucket Films is a New York–based collective of writers, directors, cinematographers, art directors, and actors interested in capturing the beauty of ordinary life in cities. Their films show us stolen moments and hidden places. They have produced hundreds of short films and two features,
The Pleasure of Being Robbed
(Cannes, 2008) and
Daddy Longlegs
(Cannes, 2009). Members of Red Bucket will present a program of short works, including some "Buttons," which they describe as "found films from the everyday," as well as their acclaimed new short,
John's Gone
(Venice, 2010).
Image: courtesy Red Bucket Films
Related Events