Talk
Thursday, June 28, 2012, 2 pm–2:15 pm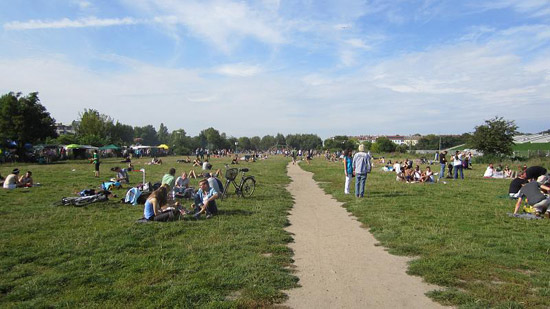 Lab Team member Rachel Smith introduces the topic of the day: Space for Everyone. Cities should be for everyone. By identifying how well-functioning neighborhoods address the needs of children, an aging population, and people with disabilities, we will explore both absurd and very practical visions for urban life.
This program is in English with German translation.
Photo: by Jose Gomez-Marquez, 2011
Lab-Teammitglied Rachel Smith stellt das Thema des Tages vor: Space for Everyone. Städte sollten für alle da sein. Wir gehen darauf ein, wie gut funktionierende Stadtviertel den Bedürfnissen von Kindern, älteren Menschen und Menschen mit Behinderung gerecht werden, und beschäftigen uns dabei mit gleichermaßen absurden wie praktischen Visionen für urbanes Leben.
Die Veranstaltung findet in englischer Sprache mit deutscher Übersetzung statt.
Foto: von Jose Gomez-Marquez, 2011
Related events
ähnliche Veranstaltungen