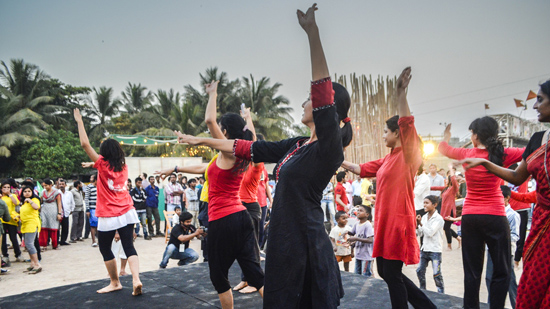 In the urban context, the flash mob beautifully epitomises the performative nature of most dance cultures. In Dance Mumbai Dance, a motley group of dancers from the city will put their heads together to create a short collaborative dance piece. In watching them jam, we will seek glimpses of the myriad dance styles in the city—from the classical to the contemporary, from ritual practices to community-driven dance cultures, and from Bollywood to what lies beyond it. Visitors will be invited to work with these dancers to learn a special flash-mob dance from them.
This event will be conducted in Hindi and Marathi.
Participants: Dance Dialogues in Bombayand Jairaj Mashru.
Photo: UnCommonSense