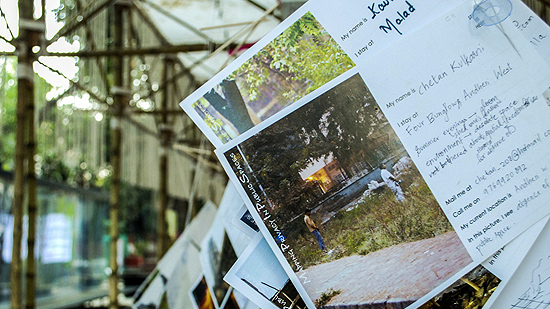 Look closely at your city. Where do people find or create private, personal space (outside of domestic space, that is) in a city as dense as Mumbai? Join the Lab in an ongoing series facilitated by the KRVIA Design Cell as we ask visitors to participate in visually mapping these physical locations by using geo-tagged cameras out in the city and creating mental maps. These "privacy memory" maps will be aggregated to reveal where Mumbaikars find their most personal moments and what common attributes they possess.
Facilitated by the Design Cell at Kamla Raheja Vidyanidhi Institute for Architecture and Environmental Studies (KRVIA)
Participants: Megashree Bhatt, Project Assistant; Serena Fernandes, Project Assistant; George Jacob, Project Coordinator; Kimaya Keluskar, Project Coordinator; Raj Kansara, Project Assistant.
Photo: UnCommonSense
more dates
Related events