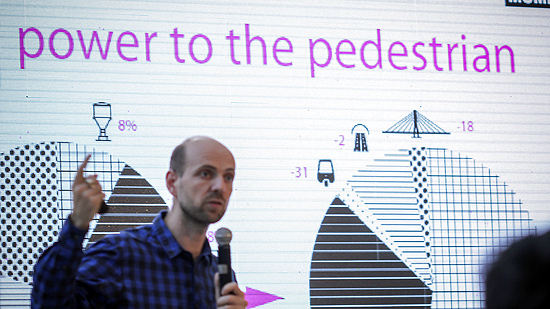 At the end of six weeks of looking at specific areas through the Meet in the Middle series, select participants from previous discussions will return to frame a manifesto for Mumbai and bring suggestions to the table. Will disparate groups and agencies offer to cooperate with each other? The winner, we hope, will be Mumbai.
Program series initiated by Lab Team Member Neville Mars. Hosted and facilitated by Naresh Fernandes and Sourav Biswas.
Participants: Amita Bhide, Chairperson, Center for Urban Policy and Governance, TISS; P.K. Das, Founder, Architect-Planner, Open Mumbai; Tasneem Mehta, Managing Trustee and Honorary Director, Dr. Bhau Daji Lad Museum; Madhav Pai, Director, EMBARQ; Anita Patil-Deshmukh, Executive Director, PUKAR; Brinda Somaya, MD, Somaya and Kalappa Associates; Narinder Nayar, Founder, Mumbai First; Sheela Patel, Director, SPARC; Vidyadhar Phatak, Planner, former Chief Planner MMRDA.
This event will be conducted in English.
Photo: UnCommonSense