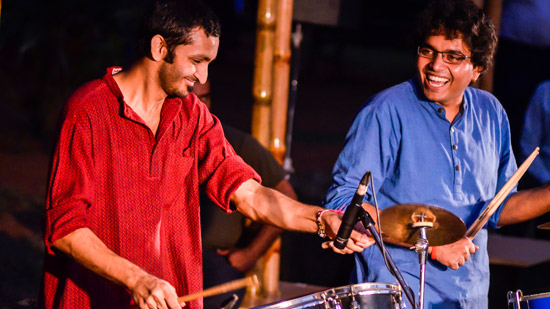 Drum Circle is part of the Lab's Mobile Unit, popping up throughout the city. It will have you beating drums, spoons, and whatever else you can get your hands on, inducing a sense of harmony, euphoria, and rhythm to the chaos of city life. Join us and feel the beat!
Participants: Arts in Motion, Dipesh Verma, Taufiq Quershi Music School
Organized by Swathi Abhijit, Aanchal Gupta, and Héctor Zamora.
Photo: UnCommonSense
Related events