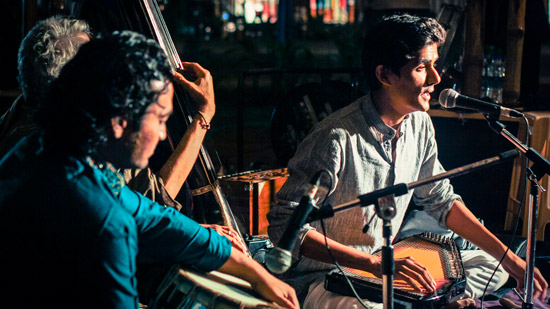 Mumbai Jamming brings together professional musicians from two distinct schools of thought: those who have trained for over ten years in classical Indian tradition and those who practice new music, created by combining various genres. The event will take place after a period of collaboration where the musicians will co-create a unique piece that draws from their experiences and contains elements from both traditional and avant-garde music. Enjoy performances by each musician in his or her own style, followed by the premiere of the new work. The evening will end with an improvised jam session.
Participants: Jairaj Mashru; Musicians from the National Street for Performing Arts.
This event will be conducted in English and Hindi.
See what happened at the Mumbai Jamming event—view our slideshow.
Photo: UnCommonSense
Related events