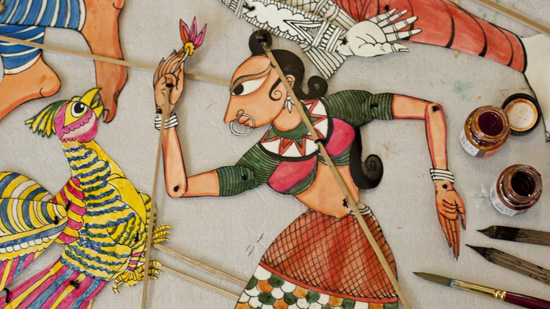 In this workshop designed by the Dr. Bhau Daji Lad Museum, children ages 10–14 will work with professional puppeteer Meena Naik to create paper puppet figures representing the contemporary urban cultural identities of Mumbai. What puppet would you create—a movie star, bus conductor, cricketer, dabbawala, or doctor?
The workshop will include an interactive discussion introducing participants to Mumbai's traditional eighteenth- and nineteenth-century communities, and encouraging them to think about the growth and development of the city by investigating differences between the past and present. Participants will also engage in creating short stories, which they will enact using their puppets, thus building narratives about the current cultural and social identities of Mumbai.
This workshop will be conducted in English, Marathi, and Hindi.
Prior registration is mandatory. Please contact Alisha Sadikot at asadikot@bdlmuseum.org or Ammar Mahimwalla at amahimwalla@bdlmuseum.org.
Image: Meena Naik