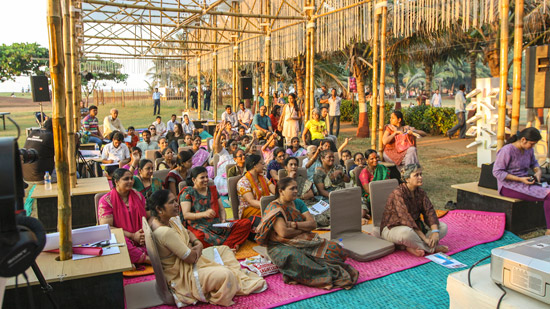 Studies show that women in Mumbai do not have access to spaces where they can have privacy, whether they need it to speak to their children or simply to take a quiet moment for themselves. This hands-on workshop explores how pop-up gardens throughout the city may be able to fill this and other needs by catering to diverse communities. Women, representatives of civic bodies, students of planning and architecture, and others interested in urban planning are invited to help move the idea forward toward a workable model.
This event will be conducted in English, Hindi, and Marathi.
Participant: Fresh and Local
See what happened at the Pop-Up Garden event—view our slideshow.
Photo: UnCommonSense
Related events