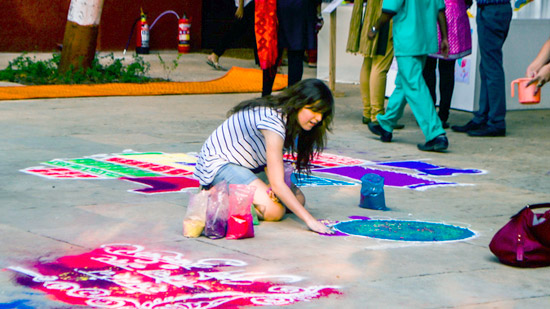 Embracing both ancient designs and modern spins on age-old patterns, the floor-decorating practice of rangoli is an art form steeped in tradition, richly significant in its definition of boundaries and rooms. Experience this ritual on a grand scale as artists from across Mumbai and around India face off in a rangoli competition. Learn their tricks of the trade by helping them complete their masterpieces, and participate in choosing the top designs.
Participants: Rangvalli Parivar; Sanskar Bharati Rangoli; and rangoli artists.
This event will be conducted in English and Hindi.
Photo: UnCommonSense
Related events