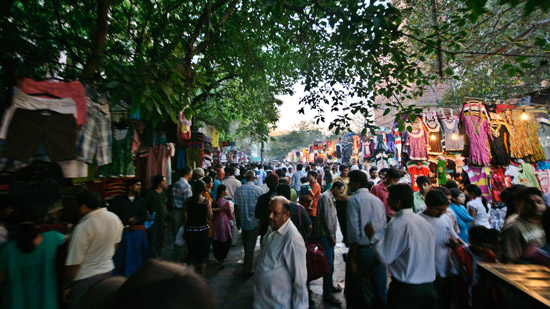 See the city in a whole new light . . . by not seeing it at all. Explore the non-visual experience of the city on this blindfolded adventure through Mumbai. Discover how our experience of space changes when we are unable to see, and we become aware of sounds, smells, and sensations we might normally overlook. Each tour participant will be accompanied by a personal trained guide. Snacks will be provided.
This event will be conducted in English and Hindi.
Tour leaves from the Horniman Circle site.
This is a limited-capacity event. To reserve your place, please email bglmumbai@guggenheim.org. Reservations will be taken on a first-come, first-served basis.
Participants: Reality Tours; The Wall Project; Ish S; Vinny Bhagat; Asim Waqif.
Photo: courtesy of Lihi Koren, used by permission under Attribution-NonCommercial 2.0 Generic License
Related events