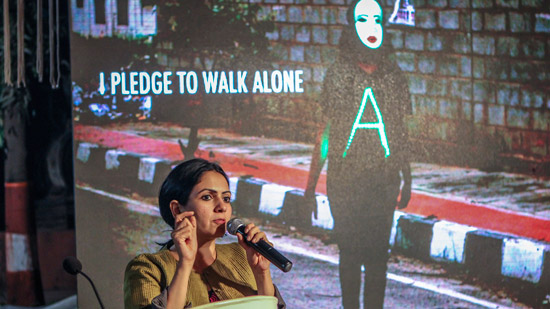 There are many social spaces in Mumbai that are designated, formally or informally, as exclusively for men; far fewer exist exclusively for women. How would more, or different types, of these spaces change women's ability to express themselves? How would they affect women's notions of comfort and safety? What would those spaces look like? This session, for women only, will explore these questions in a safe and private space, through panel and open discussions, an interactive DIY design experiment, and a facilitated dance experience.
This event is for women only.
This is a limited-capacity event. To reserve your place, please RSVP. Reservations will be taken on a first-come, first-served basis.
This event will be conducted in English.
Participants: Zainab Bawa; Sohini Chakraborty; Gauri Gill; Hemangini Gupta; Annie Zaidi.
Hosted by Jasmeen Patheja, Blanknoise
Photo: UnCommonSense
Related events