Workshop
Wednesday, June 20, 2012, 4 pm–6 pm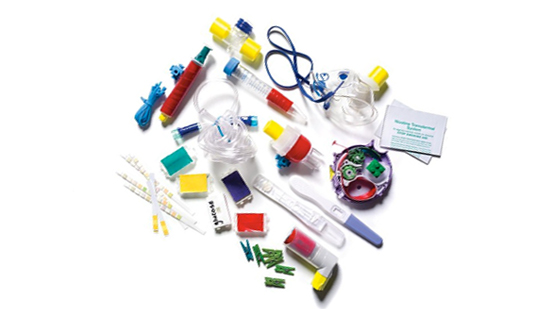 Empowerment health technologies allow us to take greater control over decisions that affect our health. Discover technologies that can help you tinker with your eating habits, sleep, and exercise to "make health" for yourself. Build your own glucose meter to test the glucose levels of common foods and create biosensors to measure physical movement and blood pressure.
This program is in English with German translation.
Photo: by Adafruit Industries, 2011
Mit medizinischen Technologien für Empowerment erhalten wir mehr Kontrolle über gesundheitsrelevante Entscheidungen. Lernen Sie Technologien kennen, mit denen Sie Essgewohnheiten, Schlaf und Fitness steuern können, um Ihre Gesundheit in Eigenregie zu fördern. Bauen Sie Glukosemessgeräte, um den Glukosespiegel wichtiger Lebensmittel zu testen, und stellen Sie Biosensoren her, um Körperbewegung und Blutdruck zu messen.
Die Veranstaltung findet in englischer Sprache mit deutscher Übersetzung statt.
Foto: von Adafruit Industries, 2011
Related events
ähnliche Veranstaltungen