Workshop
Saturday, June 16, 2012, 12:30 pm–2:30 pm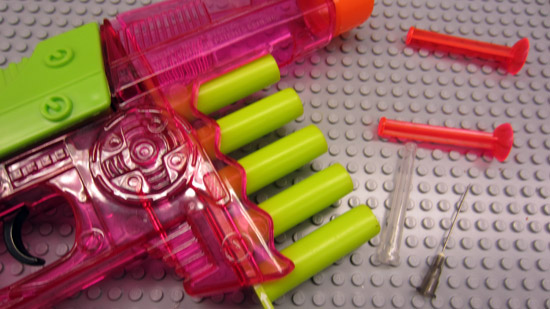 In this family-friendly workshop, learn about the basic concepts behind movement, including energy, physics, kinetics, and electricity. Together we'll make rubber-band racers, shaker flashlights, and bottle rockets that fly into the sky.
This program is in English with German translation.
Photo: courtesy Little Devices Group, 2011
In diesem familienfreundlichen Workshop erfahren Sie alles über die Grundkonzepte der Bewegung wie Energie, Physik, Kinetik und Elektrizität. Zusammen werden wir Rennmaschinen aus Gummiband, Schüttel-Taschenlampen und Flaschenraketen, die in den Himmel fliegen, herstellen.
Die Veranstaltung findet in englischer Sprache mit deutscher Übersetzung statt.
Foto: mit freundlicher Genehmigung von Little Devices Group, 2011
Related events
ähnliche Veranstaltungen