Workshop
Thursday, June 21, 2012, 3 pm–4 pm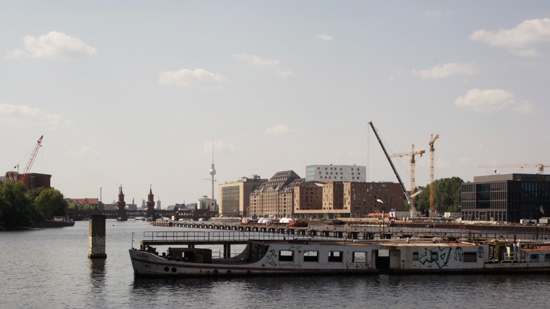 How can we make information about the world around us more accessible? How can we make this information work for us? For example: If you knew which parts of your city were the most congested, would you change your route to work? If you could monitor the contamination in your drinking water, would you buy less bottled water? What information are you interested in discovering? See how technology normally used in a scientific setting can help improve our everyday lives.
This program is in English and German.
Photo: courtesy Little Devices Group, 2011
Wie können wir Umgebungsdaten zugänglicher machen? Wie können wir diese Daten gewinnbringend einsetzen? Beispiele: Würden Sie einen anderen Weg zur Arbeit wählen, wenn Sie wüssten, welche Bereiche der Stadt das höchste Verkehrsaufkommen aufweisen? Würden Sie weniger in Flaschen abgefülltes Trinkwasser kaufen, wenn Sie den Verschmutzungsgrad Ihres Trinkwassers überprüfen könnten? Welche Daten interessieren Sie besonders? Erfahren Sie, wie Technologien, die normalerweise im wissenschaftlichen Umfeld genutzt werden, unseren Alltag verbessern können.
Die Veranstaltung findet in englischer und deutscher Sprache statt.
Foto: mit freundlicher Genehmigung von Little Devices Group, 2011
Related events
ähnliche Veranstaltungen