Talk
Friday, July 27, 2012, 2 pm–2:15 pm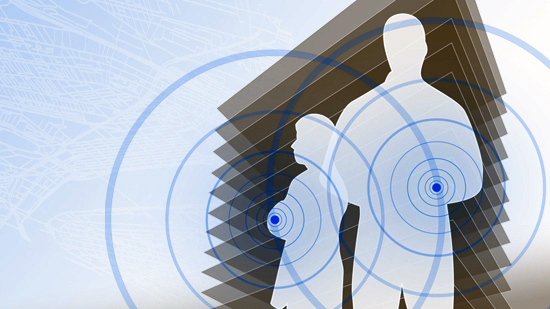 Lab Team member Carlo Ratti introduces the topic of the day: Sense and the City. Maps and plans show the city as a geometric pattern in which shapes and distances are fixed. However, we experience cities differently in our daily lives. The way we perceive the city is based on its sensory qualities and on our own cultural preconceptions. Explore how new technologies are transforming the way we understand, design, and ultimately live in cities.
This program is in English with German translation.
Image: visualization by Dietmar Offenhuber, courtesy MIT SENSEable City Lab, 2010
Lab-Mitglied Carlo Ratti stellt das Thema des Tages vor: Sinn und die Stadt. Karten und Pläne zeigen die Stadt als geometrisches Muster, in dem Formen und Entfernungen klar sind. Jedoch nehmen wir die Städte im Alltag anders wahr. Unsere Wahrnehmung der Stadt basiert auch auf ihren sensorischen Eigenschaften und unserer eigenen vorgefassten Meinung. Entdecken Sie, wie neue Techniken unser Verständnis, das Design und schlussendlich auch unser Leben in den Städten verändern.
Die Veranstaltung findet in englischer Sprache mit deutscher Übersetzung statt.
Bild: Visualisierung von Dietmar Offenhuber, mit freundlicher Genehmigung von MIT SENSEable City Lab, 2010
Related events
ähnliche Veranstaltungen