Talk
Sunday, July 22, 2012, 12 pm–12:15 pm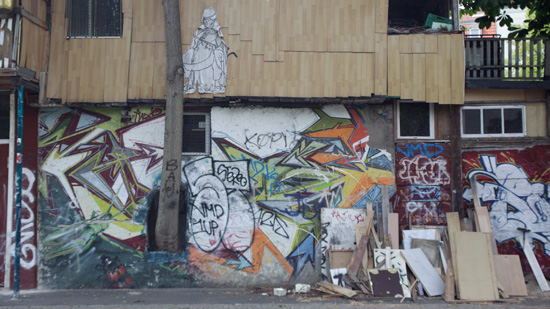 Lab Team member Carlo Ratti introduces the topic of the day: Urban Resilience. Gentrification often results in deep rifts in the socioeconomic structure and character of a neighborhood. Berlin has witnessed especially intense gentrification in recent years. In Urban Resilience, we will address this dilemma and aim to develop possible interventions to disrupt the process.
This program is in English with German translation.
Photo: by Lena Grass, 2012
Lab-Mitglied Carlo Ratti stellt das Thema des Tages vor: Urbane Belastbarkeit. Die Gentrifizierung führt oft zu einer tiefen Spaltung der sozioökonomischen Struktur und des Charakters eines Viertels. Berlin hat in den letzten Jahren eine besonders intensive Gentrifizierung erlebt. Urbane Belastbarkeit spricht dieses Dilemma an und möchte Eingriffsmöglichkeiten entwickeln, durch die dieser Prozess unterbrochen werden kann.
Die Veranstaltung findet in englischer Sprache mit deutscher Übersetzung statt.
Foto: von Lena Grass, 2012
Related events
ähnliche Veranstaltungen