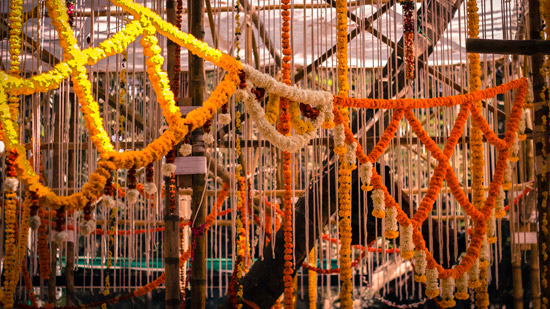 From gajra to garlands, India's rich tradition of floral adornment makes it one of the world's largest markets for flower consumption. Learn the delicate craft of floristry from local experts, and decorate the Lab with your own handmade creations.
Participants: Seema Jhaveri, director, Institute for Floral Design, and students from Institute of Floral Design; local flower craftspeople from around Mumbai.
This event will be conducted in Hindi.
See what happened at the Puppet Show: Stories of Mumbai event—view our slideshow.
Photo: UnCommonSense
Related events