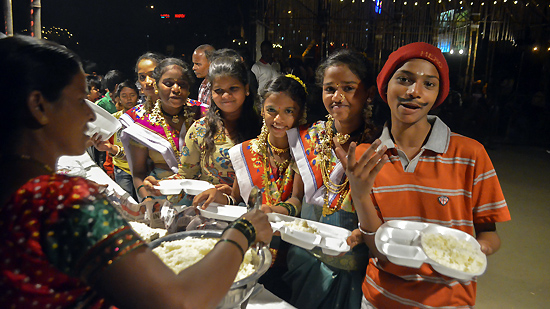 During the city's development—before Mumbai became Mumbai—the fish supplied by the Koli communities fed the city. Today, the Kolis face enormous challenges. Environmental pollution, fishing regulations, and rapid encroachment on the boundaries of their native villages all threaten the future of the Koli livelihood. Learn about their struggle firsthand and discuss solutions, while immersing yourself in the rich Koli culture in this evening of singing, storytelling, dancing, sharing, and of course, eating.
This event will be conducted in Marathi.
Participants: Mukund Kule and Damodar Tandel.
Photo: UnCommonSense