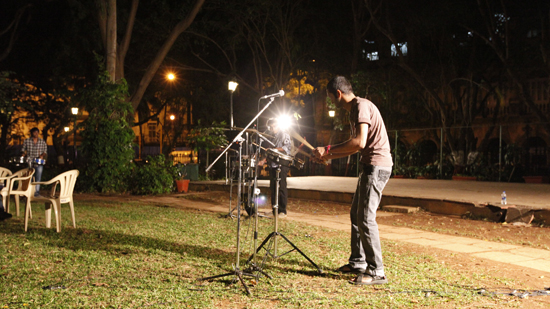 Mobile Lab Units held its first pop-up event—a drum circle of more than 50 drummers, which drew more than 150 people—at Horniman Circle, the Lab's first satellite location. The event welcomed passersby and onlookers to join in and feel the beat.
Participants: Arts in Motion, Dipesh Verma, Taufiq Quershi Music School
Organized by Swathi Abhijit, Aanchal Gupta, and Héctor Zamora
See what happened at the Mobile Lab Units: Drum Circle event—view our slideshow.
Photo: courtesy Héctor Zamora
Related events