Talk
Saturday, July 21, 2012, 8 pm–10 pm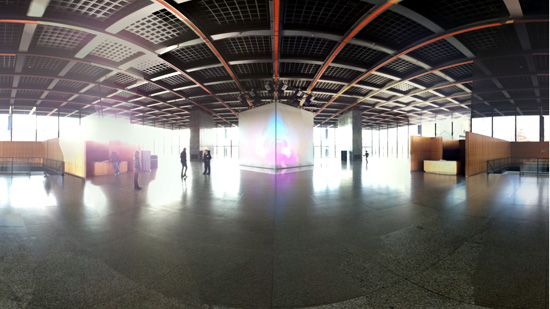 Join Microsoft engineer and Bing mastermind Blaise Agüera y Arcas in an exploration of visual mapping, augmented reality, and new metaphors for mobile-device experiences.
Blaise Agüera y Arcas works in a variety of roles at Microsoft, from designer and inventor to strategist, and he has formed and led teams in social media, interaction design, prototyping, computer vision and machine vision, augmented reality, and graphics. In 2008 and 2009 he was the recipient of Technology Review's prestigious TR35 award (35 top innovators under 35) and Fast Company's MCP 100 ("100 most creative people in business"). He has spoken twice at TED; his 2007 presentation remains one of the most-viewed TED talks.
This program is in English with German translation.
Photo: by Blaise Agüera y Arcas
Erleben Sie den Microsoft-Techniker und Bing-Vordenker Blaise Agüera y Arcas in einer Untersuchung visuellen Mappings, vergrößerter Realität und neuer Metaphern für Erfahrungen mit mobilen Geräten.
Blaise Agüera y Arcasas arbeitet in verschiedenen Bereichen bei Microsoft, vom Designer und Entwickler bis zum Strategen. Er formte und führte Teams für soziale Medien, Interaktions-Design, Prototyping, Computervision und maschinelles Sehen, erweiterte Realität und Graphik. 2008 und 2009 erhielt er Technology Reviews angesehenen TR35 Award (35 die besten Innovatoren unter 35) sowie Fast Companys MCP 100 ("100 most creative people in business"). Er hielt zwei Vorträge bei TED; seine 2007 Präsentation ist weiterhin einer der am meisten gesehenen TED-Vorträge.
Die Veranstaltung findet in englischer Sprache mit deutscher Übersetzung statt.
Related events
ähnliche Veranstaltungen