Talk
Sunday, July 1, 2012, 5 pm–7 pm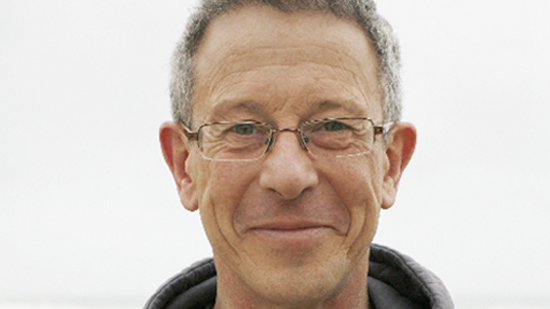 Environmental activist and surfer Chris Hines tells the story of how a small group of surfers took on the water industry and the government to clean up the UK's coastline and seas. Go deeper into the highly politicized debate on water and find out how being in and around water affects social and economic agendas.

Chris Hines is the director of A Grain of Sand. Previously, he was sustainability director at the Eden Project. In 1990, he cofounded Surfers Against Sewage. Described by the BBC as one of the British government's "most sophisticated environmental critics," Surfers Against Sewage has helped to bring about enormous environmental change in the UK. Chris has given evidence to the British parliament and the European Commission, has been a special advisor to the minister for the environment, and has appeared on a wide range of media, from the BBC World Service to the current affairs series Panorama. In 2008, he was awarded an MBE for "services to the environment."
This program is in English with German translation.
Photo: by Andy Hughes, 2010
Umweltaktivist und Surfer Chris Hines erzählt die Geschichte darüber, wie eine kleine Gruppe von Surfern es mit der Wasserindustrie und der Regierung aufnahm, um die Küstenlinie und Meere des Vereinigten Königreichs zu säubern. Gehen Sie tiefer in die höchst politische Debatte über Wasser und finden Sie heraus, wie die in und um Wasser gelegen zu sein soziale und wirtschaftliche Agenden beeinflusst.
Chris Hines ist der Leiter von A Grain of Sand (Ein Sandkorn). Zuvor war er Nachhaltigkeitsdirektor des Eden Projekts. 1990 hat er Surfers Against Sewage (Surfer Gegen Kanalisation) mitgegründet. Surfers Against Sewage wurde von der BBC als eine der "fortschrittlichsten Umweltkritiker" der britischen Regierung bezeichnet und hat dazu beigetragen, einen gewaltigen ökologischen Wandel in der UK herbeizuführen. Chris gab dem britischen Parlament und der europäischen Kommission Beweise, war Sonderberater des britischen Umweltministers und trat in einer Vielfalt von Medien wie dem BBC World Service und der Zeitgeschehen-Serie Panorama auf. 2008 wurde ihm ein MBE (britischer Verdienstorden) für "Verdienste um die Umwelt" übergeben.
Die Veranstaltung findet in englischer Sprache mit deutscher Übersetzung statt.
Foto: von Andy Hughes, 2010
Related events
ähnliche Veranstaltungen