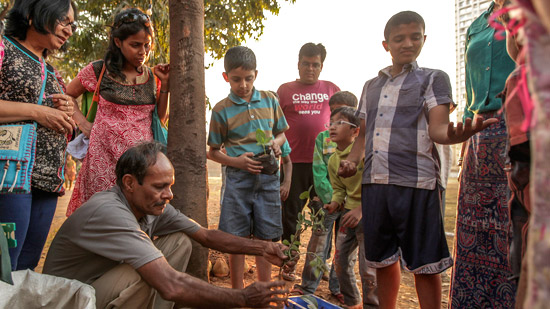 Give a child a plant, and he or she will eat for a day. Teach a child to plant, and he or she will eat for life. These two hands-on workshops will teach children the basics of urban farming—how to plant, nourish, and maintain balcony planters, and how to compost and recycle. The workshops (RSVP-only) will be followed by a discussion (open to all) about how integrating food education into the schooling could help ensure a more sustainable urban food system for the future.
This event will be conducted in English.
The workshops are limited-capacity events. To reserve your place, please email bglmumbai@guggenheim.org. Reservations will be taken on a first-come, first-served basis.
Participant: Julius Rego
Photo: UnCommonSense
Related events