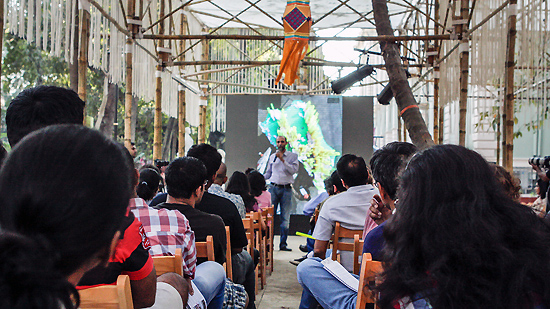 Various public agencies that provide services to Mumbai have been attempting to attract private investment for projects. However, some private entities have the impression that the state's governance systems do not always ensure that their interests will be protected. In other cases, residents complain that the state has been biased in favor of private agencies.
This session will bring together citizens' groups, government officials, and representatives of corporations involved with low-cost housing and transport projects to discuss how trust can be built between the various stakeholders.
Program series initiated by Lab Team Member Neville Mars. Hosted and facilitated by Naresh Fernandes and Sourav Biswas.
Participants: Ashok Datar, Chairman, MESN; Cyrus Guzder, Trustee, BEAG; Madhusadan Menon, Chairman, Micro Housing Finance Corporation; Alok Nanda, Director of Mahindra & Mahindra and Chairman of Western Region-Confederation of Indian Industries (CII); Ajit Ranade, Chief Economist, Aditya Birla Group; V. Ranganathan, Chairman Mumbai Heritage Conservation Committee and former Urban Housing Secretary and Municipal Commissioner; Saskia Sassen, Lynd Professor of Sociology and Member, The Committee on Global Thought, Columbia University.
This event will be conducted in English.
Photo: UnCommonSense
Related events