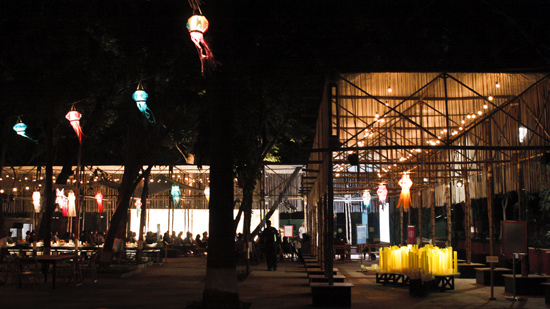 Mumbai has built thirty-six skywalks since 2008. However, these skywalks have been the subject of heated debate: pedestrians complain that they are often inconvenient to use; that they have been built in areas where broad pavements already exist; and that they are awkwardly designed. This session explores the qualitative potential of the Lab's proposed networks of landlinks and skyrides, and critically examines how investments in transport through car-oriented sealinks and pedestrian-oriented landlinks/skyrides could be made for Mumbai's future.
Program series initiated by Lab Team Member Neville Mars. Hosted and facilitated by Naresh Fernandes and Sourav Biswas.
Participants: Rishi Aggarwal, Fellow, ORF; Trupti Vaitla, Urban Designer, MESN, Mumbai Lab Team member; Mustansir Dalvi, Faculty, JJ College of Architecture; Prasad Shetty, Founder, CRIT; Rupali Gupte, Faculty, KRVIA; Shivjit Sidhu, Partner, Apostrophe; Shantanu Poredi, Architect & Partner, MO-OF.
This event will be conducted in English.
Photo: UnCommonSense
Related events