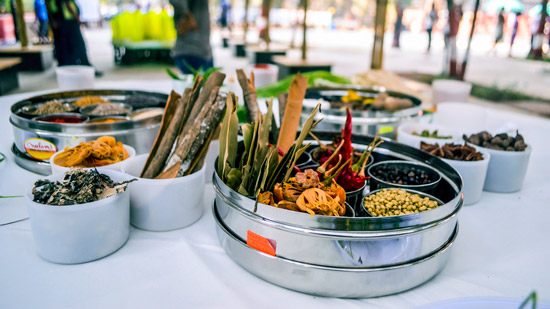 Spices play an important role in the formation of our cities and cultures, and in the experience of our urban spaces. Mumbai, in particular, is home to many known and unknown stories about spices. Participate in a tour of aromatic spices and masalas, and engage in conversation with food experts from various communities over a cup of chai at the Lab.
This event will be conducted in English and Hindi.
Participants: Kurush Dalaal; Vikram Doctor, author, journalist, the Times of India; Sattu Mehta; Mohsina Mukkadam; Rushina Munshaw, APB Cook Studio; Paromita Vohra.
Photo: UnCommonSense
Related events