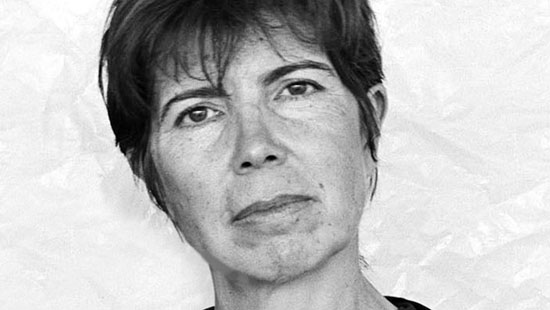 Elizabeth Diller is a founding principal of Diller Scofidio + Renfro, a 70-person interdisciplinary design studio that integrates architecture, the visual arts, and the performing arts. Diller attended the Cooper Union School of Art and received a bachelor of architecture degree from the Cooper Union School of Architecture. She is a professor of architecture at Princeton University.
Diller Scofidio + Renfro's international body of work includes the recent redesign of Lincoln Center for the Performing Arts in New York; the High Line, an urban park situated on an obsolete elevated railway in New York; the Institute of Contemporary Art on Boston's waterfront; the Creative Arts Center at Brown University; and the Blur Building, built on Lake Neuchâtel for the 2002 Swiss Expo. In 1999 Diller and Ricardo Scofidio received a MacArthur Foundation "genius" grant for their commitment to integrating architecture with issues of contemporary culture. They were recently made fellows of the Royal Institute of British Architects and were inducted into the American Academy of Arts and Sciences in 2008. For their contribution to art and design, Diller and Scofidio were named among Time magazine's 100 most influential people of 2009.
Other prestigious awards and honors received by Diller Scofidio + Renfro include the National Design Award from the Smithsonian, the Arnold W. Brunner Memorial Prize from the American Academy of Arts and Letters, an Obie for Creative Achievement in Off-Broadway Theater, the AIA President's Award, the AIA Medal of Honor, and numerous AIA Honor Awards. In 2003 the Whitney Museum of American Art in New York held a retrospective of the studio's work, recognizing the firm's unorthodox practice. In 2010 Fast Company named Diller Scofidio + Renfro the most innovative design practice in the profession and among the 50 most innovative companies in the world.
Vision Statement on Confronting Comfort
Transparency

The Orwellian future has come and gone. The once-paranoid fear that someone may be watching has transformed into the fear that no one is watching at all. The once-heated debate over civil liberties versus national security has subsided, and surveillance is rapidly becoming the dominant organizing practice of contemporary urban space. The ubiquity of security cameras, GPS tracking technologies, and large-span glass facades are welcome signs of a social contract ensuring our security and the freedom to be seen. Transparency is a new social right.
In today's omni-optic culture, we are not only comfortable with tracking technologies and video surveillance but have adapted them as new performance vehicles—we actively engage live cameras and role-play in front of windows. Twenty-four-hour surveillance is the norm of reality TV shows, one of the most popular forms of contemporary entertainment, while social networking sites and personal webcams showcase an acceptable form of exhibitionism. We take comfort in heightened visibility, which these sites guarantee, for a devoted audience that confirms the relevance of our ideas and actions.
Though new communications media have increased our public profiles, the expectations of privacy persist, requiring new skills to manage our presence in public. Social camouflage and social steganography offer privacy in plain sight.
24/7

Now more than ever, we live in a city without cycles; distinctions between day and night, between work life and home life, and between public and private have been erased. Twenty-four-hour news feeds and blogs guarantee easy access to a democratized world of changing information, while e-mailing, texting, tweeting, and instant messaging offer the ability to connect anywhere, anytime. Yet accessibility, provided through personal portable devices, is a double-edged sword: while we lament the loss of off-time, we take comfort in the knowledge that we are always within reach.
This confidence produces new forms of discomfort tied to loss of control over our devices—diminishing battery power, dropped calls, and zero bars. In the near future, as wireless technology becomes even more pervasive, the notion of hot spots will be enlarged into "hot cities." The seamless continuity of data exchange will be taken for granted as a basic utility. Much like parks, which provide respite from the urban environment, cities will be populated with digi-free zones—enclaves of "no service" where we can escape the constant barrage of information.
Customization

ASHRAE (American Society of Heating, Refrigerating and Air-Conditioning Engineers), an association of environmental ergonomists, codifies standards of human "comfort" for interior environments. The Comfort Calculator is its tool to model thermal tolerance based on parametric relationships between temperature and other environmental conditions. Similar tools are used to measure ideal levels of illumination, noise, and air quality. These metrics are based on the assumption that environmental comfort can be established by consensus.
Physical comfort, however, is a cultural and personal matter. Yet, rather than regarding comfort as solely a corporeal issue, contentment can be rethought as the ability to assert individual preferences. Dumb technologies such as operable windows and fireplaces allow us to regulate temperature and ventilation, while smart applications provide us with the tools to adjust light levels and air quality at the touch of our phones. Both strategies should be available amid flexible infrastructures that can be customized to serve specific individual needs while still being responsive to the shared environment.
Imagine a world in which individuals are granted more control over their environments such that cities will be microzoned down to the irreducible unit of the body. Each of us would be able to hyperregulate our comfort zone through clothing with cooling mechanisms and anechoic properties. Buildings would no longer need costly and wasteful mechanical systems, resulting in less urban drain on global resources.
—Elizabeth Diller

Photo: © Abelardo Morrell