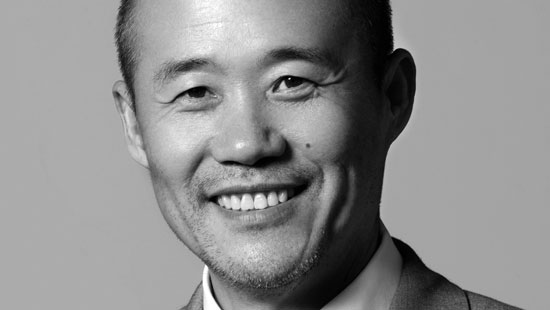 Wang Shi is a prominent Chinese business leader who has served as an official of several associations in the fields of real estate and commerce. In 2010 he was named one of the 25 most influential business leaders in China by the Chinese edition of Fortune.
Wang established the Shenzhen Exhibition Center of Modern Science and Education Equipment, the predecessor of China Vanke Co., Ltd., in 1984. Vanke became the second listed company traded on the Shenzhen Stock Exchange in 1991 and is at present the largest professional residential dwelling developer in China. As chairman of its board of directors, Wang ensures that Vanke follows his philosophy of placing ethics above commercial interests. On the strength of its corporate governance, the company has been named China's Most Esteemed Enterprise on seven occasions. Vanke consistently espouses the notion of a "healthy and enriching life," offering ongoing development opportunities that encourage its 17,600 employees to grow with the company. Vanke was the only property developer among ten companies named as 2009 Best Employers in China by Hewitt Associates.
Wang has received LivCom's Individual Achievement and Contribution Award and has been recognized with an Oscar for eco-protection, one of the highest global honors in the area of urban reconstruction and community management, endorsed by the United Nations Environment Program (UNEP) and presented under the auspices of the International Federation of Parks and Recreation Administration (IFPRA). From 2007 to 2009 Wang was director of the Society of Entrepreneurs and Ecology (SEE), one of the largest nongovernmental environmental protection organizations in China.
Wang is currently an independent director for numerous publicly listed and nonlisted companies, serves as a part-time EMBA lecturer at the Hong Kong University of Science and Technology, and is an honorary governing councillor of the China Entrepreneur Club. He speaks widely on the Chinese private sector, both in China and abroad.
Vision Statement on Confronting Comfort:
We Create Cities, but Cities Shape Us
We confront urban issues every day, including traffic congestion and pollution; inefficient public transportation amid vast city networks; the deterioration of old cities and shallow relationships between people; and overcrowded subways despite unused public space... We have created the type of city where our children grow and develop, but we do not know what type of long-term impact these issues will have, or how they will affect people generation after generation. In China, the general construction model for building megacities is to develop on space, property, and land neighboring old, established cities and urban areas. As a result, the city is large but lifeless. In an attempt to minimize cost and to achieve maximum results, detached, mechanized forms of transportation are the main means of travel and movement. The outcome is that the city is a vast, inefficient, and cold space comprised of disparate buildings, gradually losing its original charm, attractiveness, and appeal. The people of a city are its most important element. In the megacity, space, sidewalks, and gathering places for residents should be the most important element, rather than high-rises and high-speed mechanical functions.
The scale of the city should be centered around cycling and walking. This scale is sustainable, increases personal contact between people, decreases the embarrassment of unused city parks, and prevents crowding of public transportation and a huge demand for parking.
Instead, cities today are scaled for driving, resulting in chaos, overwhelming magnitude, and a harried pace of life. For example, in many megacities resources have been wasted on impressive high-rises that are largely vacant. While these cities' functionalities, such as their skyscrapers and vast transportation networks, may look versatile, they are in fact highly inefficient. They are constructed with great speed but without detailed consideration, and because the cities are so large, it becomes impossible to make every element effective. When we look at a city while traveling quickly in an automobile, the expectation of it is not high. What we see from that perspective is a sea of information, not the beauty and wonder in each part. Objectively speaking, city architects ignore the details due to their more pressing concern of how fast they can complete the project, and in the end, residents also give up their high expectations and pursuit for these details.
Building at a scale for walking entails an entirely different assumption regarding the city's size and quality of life. When people are walking or riding bicycles, the distance between them may be only shoulder width or less, increasing the possibility for personal contact and interaction. A smile and a nod become expressions of the city. The speed of a pedestrian, five kilometers per hour or so, gives people the opportunity to enjoy every detail of the city. This "walking scale" exists in the French Concession in Old Shanghai, where one can stroll the whole way from point A to point B. In Pudong, the new town of Shanghai, distances are the same; however, walking is much more difficult and uncomfortable with car emissions, noise, pollution, and interrupted pedestrian walkways. For me, the most attractive reason for living in a city is its people. A comfortable city allows for open communication, relaxed social activities, and gathering places. When this happens, people smile and greet each other, even as strangers. Space and the ability to exercise are also key. Besides offering the benefits of health and vitality, exercise enhances social communication. This probably explains why there are so many people exercising in London's Hyde Park and New York's Central Park.
As a citizen, one has to take personal responsibility and action. It can begin with considering whether one would be willing to give up driving for cycling or walking. Young entrepreneurs with more social resources and influence are in the position to respond to the needs of the city's disadvantaged groups through philanthropy. There are currently more than 80 million physically handicapped people in China, though they are rarely seen in public—not because they are not in need of social participation but because cities do not have the facilities for these people to move around freely. Shouldn't young entrepreneurs be doing something for this group?
Can the BMW Guggenheim Lab use the development of a Chinese city as a model to foster a more bicycle- and pedestrian-friendly mode of transportation? Copenhagen, for example, has made great efforts in city planning and promotes bicycling as its main mode of transportation. The creation of separate cycling lanes, convenient and safe junctions, multi-use parking lots, and even a task force to understand the special needs of this group have given people a completely different perspective on cycling. Venice is an example of a truly pedestrian city—perhaps due to its canals, or because the size of the city creates a dense urban system. Convenience in walking, smart links for different vehicles, multifunctional buildings, lively built structures, and delicate design details were all created with considerations of human nature. This city has truly rejected automobiles and embraced a more sustainable environment. Only when the people in a city feel safe and comfortable cycling and walking can a green environment truly be achieved.
Of course, the examples I have given here are not to discourage the use of mechanized modes of transportation in the city. The subway system propelled development for cities like Paris and Shanghai. Public transportation can greatly affect a city's economic growth. At present, our reliance on mechanized vehicles is excessive, and the future development of a city must seriously consider more environmental and efficient vehicles for sustainable development. The construction of a comfortable city does not lie in the distant future. Its development cannot merely occupy neighboring areas and use low-cost construction. One cannot let people lose communication and connectedness. Instead, we all need happy, relaxed, and natural lives. Every open space and public park should be full of people chatting and enjoying themselves.
—Wang Shi
Photo: courtesy Wang Shi