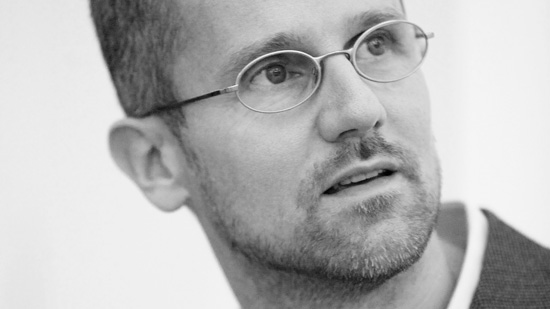 Carlo Ratti explores how new technologies are transforming the way we understand, design, and ultimately live in cities. Ratti's programs will explore different dimensions—including how we sense and act on our built environment, and how the latter then responds to us—as a way toward merging the digital and the physical realms.
An architect and engineer by training, Carlo Ratti practices in Italy and teaches at the Massachusetts Institute of Technology (MIT), where he directs the SENSEable City Lab. He graduated from the Politecnico di Torino and the École Nationale des Ponts et Chaussées in Paris, and later earned his M.Phil. and Ph.D. at the University of Cambridge. Ratti has coauthored more than two hundred publications and holds several patents. His work has been exhibited worldwide, at venues such as the Venice Biennale, the Disseny Hub Barcelona, the Science Museum in London, the Gray Area Foundation for the Arts in San Francisco, and the Museum of Modern Art in New York. His Digital Water Pavilion at the 2008 World Expo in Zaragoza, Spain, was hailed by Time magazine as one of the best inventions of the year.
In June 2007 the Italian Minister of Culture named Ratti a member of the Italian Design Council, an advisory board to the Italian government comprising 25 leaders in the field of design in Italy. He was also appointed inaugural Innovator in Residence by the government of Queensland, Australia, in 2009; included in 60: Innovators Shaping Our Creative Future, published by Thames & Hudson in 2009; and named in Esquire magazine's "2008 Best & Brightest" list. In 2010 Blueprint magazine selected him as one of "25 People Who Will Change the World of Design," and in 2011 Forbes listed him as one of the "Names You Need to Know." He was recently a presenter at TED2011 and is serving as a member of the World Economic Forum Global Agenda Council for Urban Management.
Photo: Lars Krüger