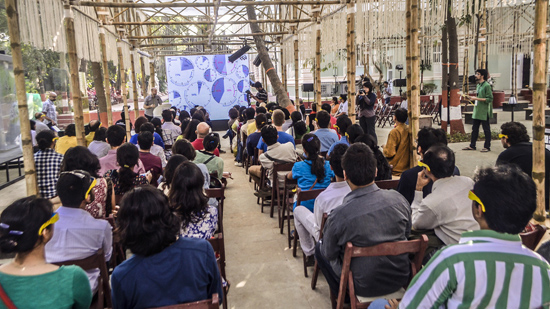 Join this hands-on, interactive workshop led by practitioners in the field, and explore new ways to connect transport, water, and housing infrastructure. Participants in this event will use maps and models to investigate how best to bridge the gap between informal settlements and other areas in Mumbai.
Program series initiated by Lab Team Member Neville Mars. Hosted and facilitated by Naresh Fernandes and Sourav Biswas.
Participants: Avinash Kubal, Dy, Director, Maharashtra Nature Park; Akshay Mani, Project Manager, EMBARQ; Roshni Udyavar, Head, Rachna Sansad; P.K.Das, Founder, Architect-Planner, Open Mumbai; Rohan Shivkumar, Deputy Principal, KRVIA; Kayzad Shroff, Partner, Shroff-Leon; Nicholas Humphrey, Emeritus Professor of Psychology, LSE, BGL Advisor; Rachel Smith, Transportation Planner, AECOM.
This event was conducted in English.
Photo: UnCommonSense
Related events